Congratulations to our 2023 Small Sculpture Award winners:
Winner – Louise McRae with RED sponsored by PAUA Architects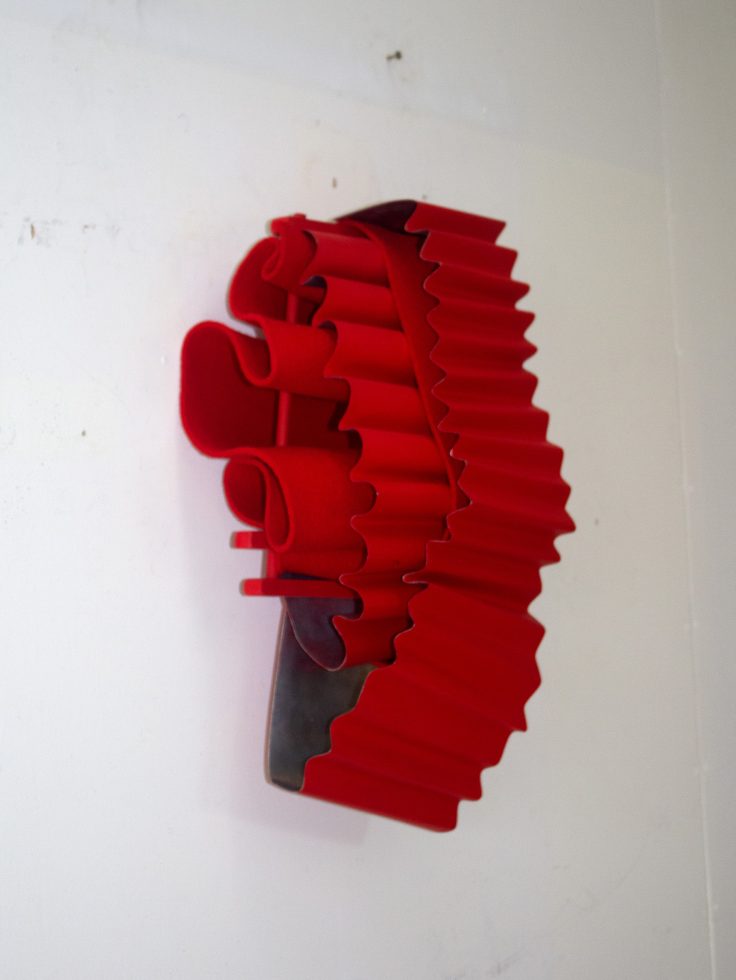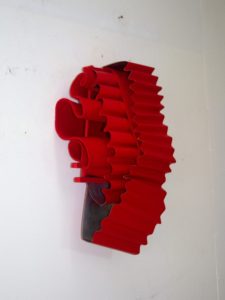 Merit – Robyn Gibson with Clap for Self Congratulations sponsored by Foster Construction Ltd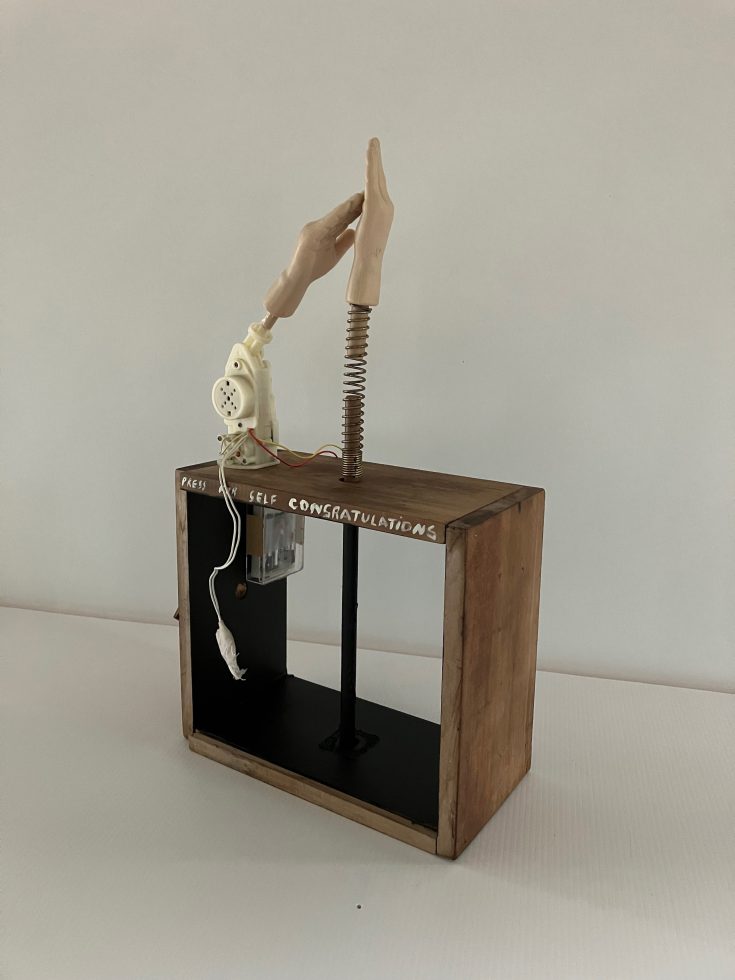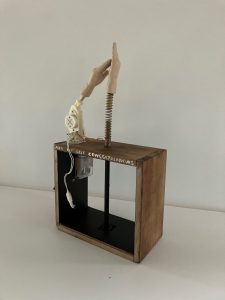 Highly Commended – Stuart Bridson with hello sponsored by Rachael Hayton – CFO Partner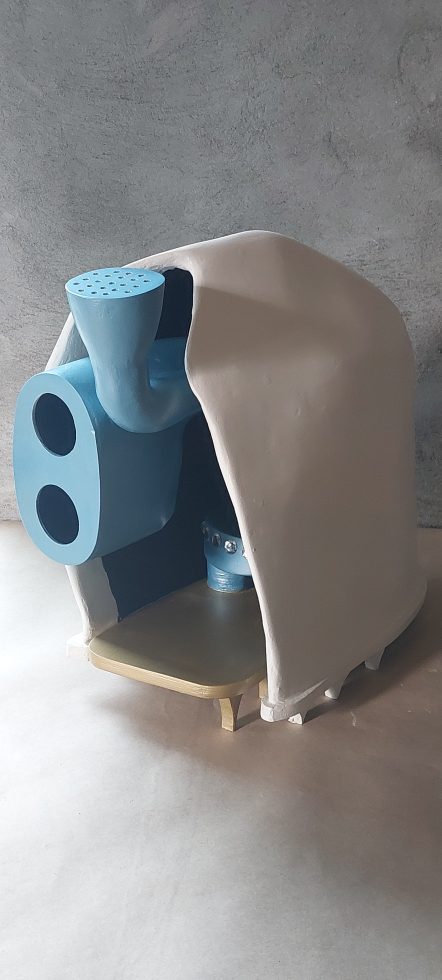 Congratulations to the 2023 Small Sculpture Award finalists from 76 entries, 29 have been chosen:
Beatrice Carlson
Elliot Collins
Sandra Howlett
Z Snook
Christine Cousineau
Becky Richards
Deborah Crowe
Susan Nelson
Sylvia Sinel
Kathryn Bartlett
Johnathan Lovering
Robyn Gibson
Virginia Henderson
Anna Campbell
Franke Heidecke
Andrew Rankin
Ainsley O'Connell
Ben Pearce
Volker Hawighorst
Chauncey Flay
Sian Torrington
Diane Parker
Louise McRae
Aidan Raill
Sarah Urwin
Stuart Bridson
Lissalee
Oliver Cain
Stephen Penny
Thank you to our judge for the 2023 WSA Small Sculpture Award Andrea du Chatenier.
The awards and exhibition will be held on 23 June, 2023 at 5.30pm at blue Gallery, 3 Anzac Parade, Hamilton.
Judge's floor talk 24 June 2023 at 10.30am
The Main prize of $5,000 will be announced on the night along with the supporting Awards.
The 2023 SSA exhibition runs until 22 July, 2023. Gallery hours – Wed to Saturday – 11.30am to 3pm
TERMS AND CONDITIONS
Entry is open to both New Zealand citizens and those who hold permanent residency in New Zealand.
Maximum size is 500 x 500 x 500mm.including the frame; oversized works will be disqualified. No refunds will be given.
Price including GST and commission 35%)
The artist statement is to be no more than 50 words and must not contain your name as the Sculpture Award is blind judged.
Include Account details for sale of work. 
PAYMENT DETAILS
Entry fee: $40 per entry
Online entry and payment made at same time
 AGREEMENT  
I have read the terms and conditions and agree to abide by them. The submitted entry is my own work.
I agree to the work being reproduced for the purposes of advertising, publicity, promotion of this event or any other subsequent exhibitions.  No royalty or other fee is payable. 
GENERAL INFORMATION 
All entrants must be 15 or older on 8 May 2023.
Artists may submit one entry only. The Waikato Society of Arts reserves the right to exclude any works which do not meet the criteria, including selected finalists. No refunds will be given. All entries must be original works, produced by the entrant.
Artworks must have been produced no earlier than 1 November 2022 and must not have exhibited or displayed previously.
The SSA is a three-dimensional award. The SSA is an award strictly dedicated to sculpture.
A variation of sculpture materials can be used to form a 3-D sculpture. Innovative materials, alternate and unusual stuff.
Final decisions regarding the exhibition of any work reside with the judge and the WSA.
Delivery (to Hamilton, NZ) and collection of the artwork is the responsibility of the artist.
Each artwork must be delivered and ready for exhibition. We cannot accommodate suspended artworks.
The WSA will take all care with all artworks but accepts no responsibility or any loss or damage which may occur. Artists should arrange their own insurance.
Neither your entry nor any supporting information (including price) may be added to or altered once it has been submitted.
All entries must be digital and entered online under Awards at wsa.org.nz.
All entrants will be notified via email on 5 June, 2023 regarding whether or not they are finalists in the 2023 SSA. This email will include information regarding the opening and prize giving which will be free to attend and open to all.