Congratulations to our 2023 NZPPA awards winners!
Painting Main Prize – Tony Guo -'Tilt'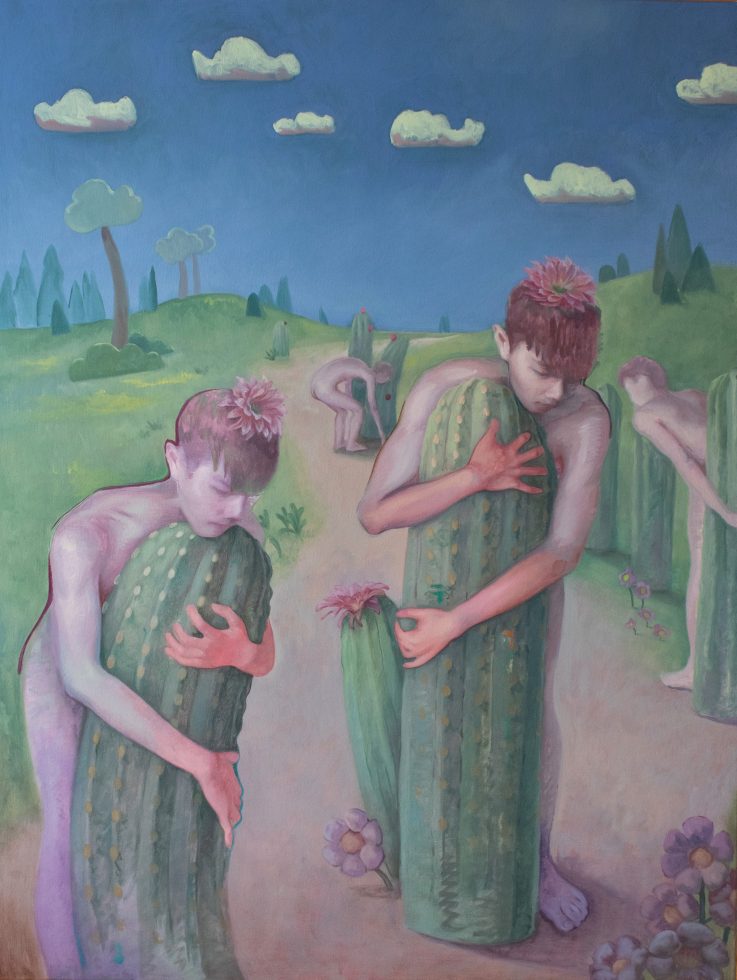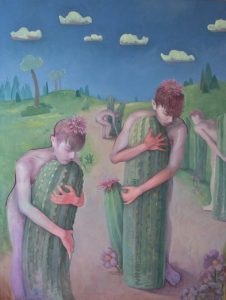 Printmaking Main Prize – Jennifer Halli – 'Blue Skying'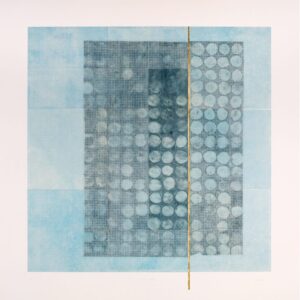 Paint Merit Prize – Cora-Allen Lafaiki Twiss – 'A Sample of Bush Flowers'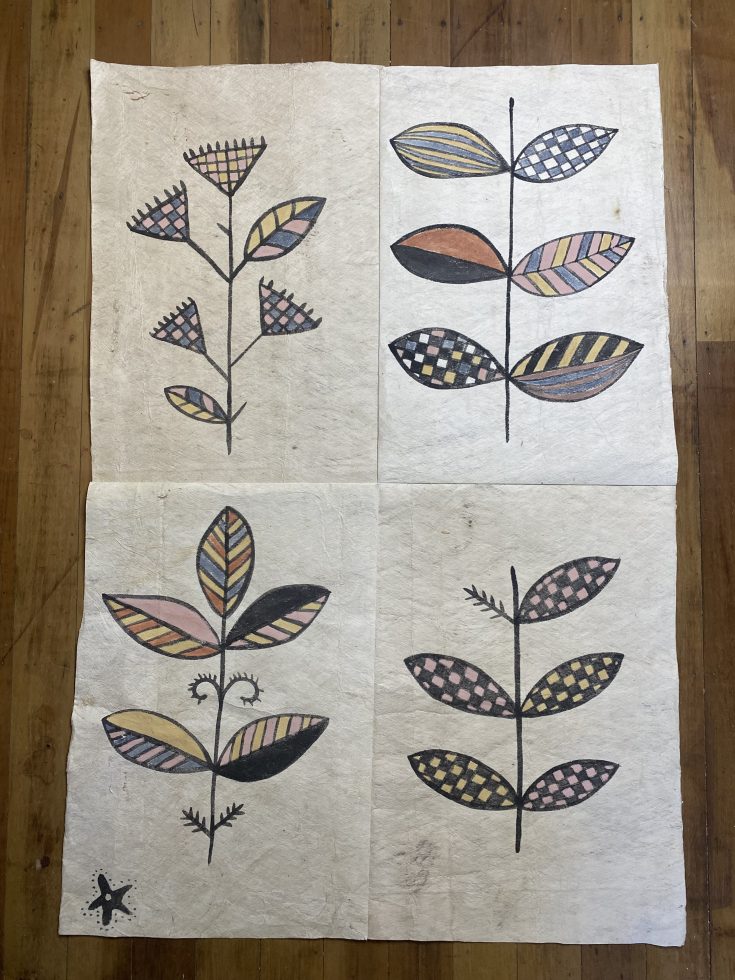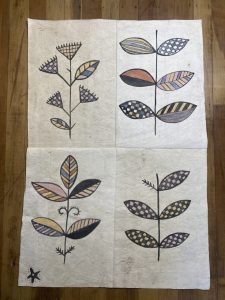 Printmaking Merit Prize – Straun Hamilton – 'Nontopia'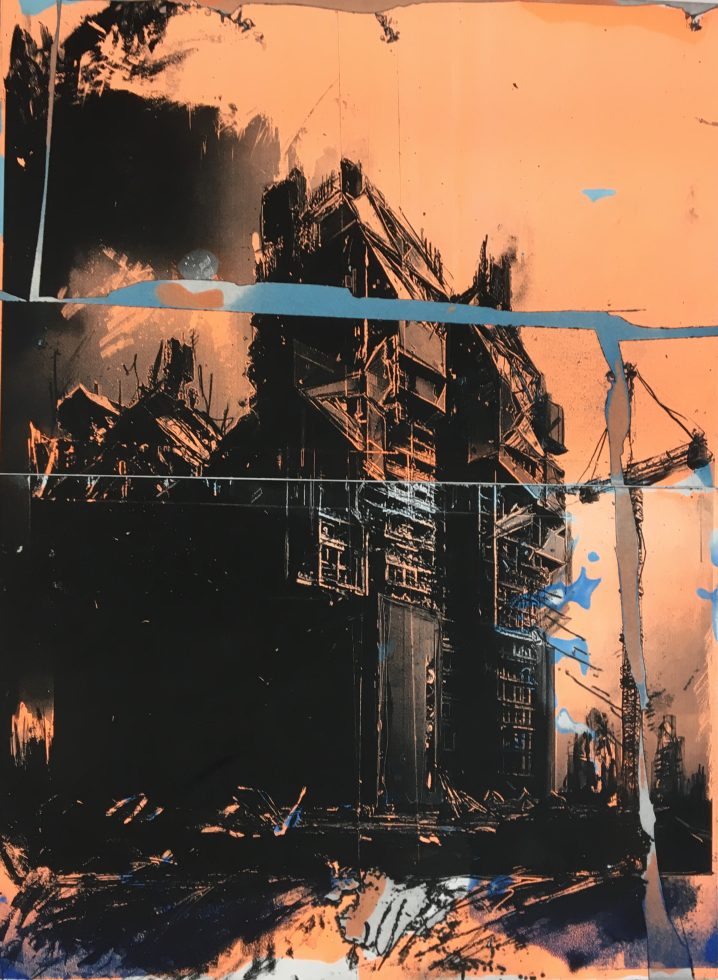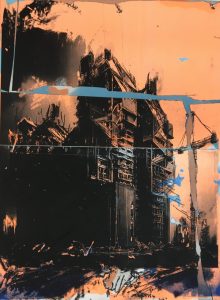 To view the awards ceremony click the link below:  
https://www.instagram.com/tv/CrAcuZmpdmB/?igshid=YmMyMTA2M2Y=
To view the Judges Talk click the link below:
https://www.instagram.com/p/CrCTtlfJJ11/?utm_source=ig_web_copy_link
NZ Painting and Printmaking Award 2023 Finalists announced. Congratulations to all the artists who entered. For more details please click on the link:https://wsa.org.nz/art/2023-nz-painting-and-printmaking-awards/ 
blue GALLERY:
Next exhibition at blue gallery is 'Painting & Sculpture' by WSA untutored Monday Group artists Jane Finch, Pat Berry, Garry Moore, Anne Carter-Jones, Ann Harlow, Donna Dold, Susie Verry alongside artist and sculptor Sylvia Sinel. Opening event Saturday 20th May 1pm-3pm. Exhibition then runs from 20th May – 10th June. Open Wed-Sat 11.30am-3pm. Be sure to call in to view the wonderful variety of stunning artworks and sculptures.
3 Anzac Parade, Kirikiriroa
ART SCHOOL:  
The July School Holiday Programme is now available for enrolments on our website. For more information on what is on each morning click the link below.
https://wsa.org.nz/art-school/classes/?term=july-shp-2023
Term 3 classes are also now loaded onto our website. Some classes will have more spaces available after Friday 16th June when we know which existing students are returning next term. If you are a term 2 student, you will be emailed on 8th June to see if you wish to keep your place for term 3. You will then have until 16th June to let us know before we open more spaces up on the website.
https://wsa.org.nz/art-school/classes/?term=term-3-2023
Term 3 will run from 17th July onwards for 8 weeks. *Some classes start slightly later than this date but will still complete 8 weeks.
With the flu season upon us and covid still lurking we urge students to please stay home if you are feeling unwell. Some of our tutors will still be wearing face masks and you are welcome to also. This also ensures our classes are less likely to be postponed or cancelled due to unnecessary sickness.
Our art classes have low student to tutor ratios so these fill up quickly, only 8 students per class.  Our experienced tutors have quality lessons for all ages and skill levels at the WSA. 
We now have Afterpay available. You can pay class fees, membership fees and more, over 4 payments, interest free. When you 'view cart' at checkout, click on the afterpay option.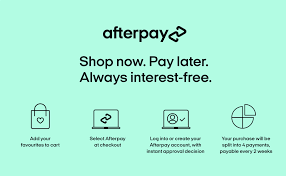 Saturday Office Hours:
9.30am-12.30pm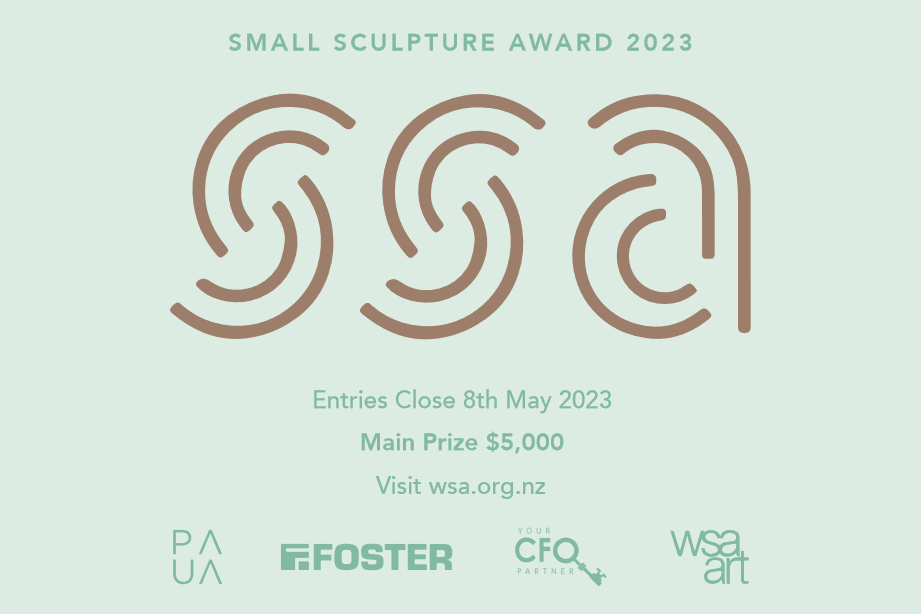 Entries have now closed. Thank you to the 76 sculptors who entered our inaugural award. Judge, Andrea du Chatenier is now selecting the finalists, we are looking forward to sharing this with you.
Finalists and non-finalists will be announced on 5th June for the Small Sculpture Award 2023.
Exhibition Opening and Awards will be held on Friday 23 June, 2023 at 5.30pm at blue Gallery, 3 Anzac Parade, Hamilton.
Judges talk Saturday 24 June, 10.30am held at blue Gallery.
Exhibition then runs until 22nd July.
https://wsa.org.nz/art/2023-small-sculpture-award/
We are grateful to the sponsors below for supporting this new award and exhibition:
First Prize $5000 – PAUA Architects
Merit Prize $2000 – Fosters Construction Group
Highly Commended Prize $1000 – CFO Partner, Rachael Hayton.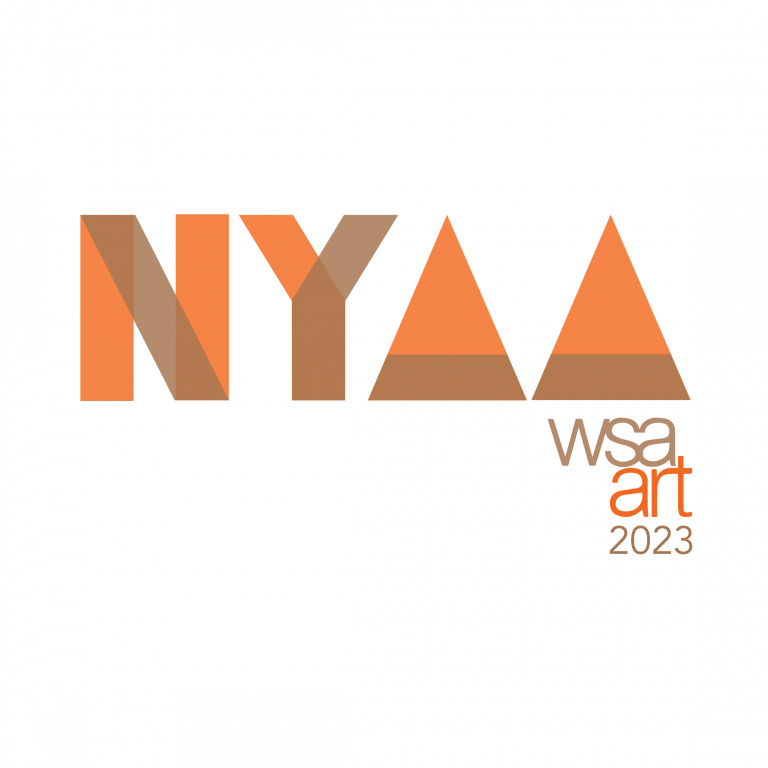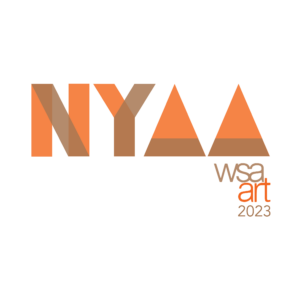 Entries are now open for the 2023 National Youth Art Awards. Please follow this link for more details.
https://wsa.org.nz/art/2023-nyaa/
Exhibition Opportunities
We now have several spaces where our members, students and tutors have opportunities to exhibit their own work apart from our Student Gallery, please enquire at the office if you would like to know more.
Don't forget to follow us on instagram for updates on blue gallery and everything else we have going on at WSA.
https://www.instagram.com/artwaikato/
https://www.instagram.com/bluegallerynz/
Chace and his team at Mavis and co. Rototuna, have  kindly let us hang exhibitions from our WSA members and students. On display now is Haydn Rive's exhibition until 6th June. This will be followed by our 13-18 year olds class exhibition. Make sure to see this and perhaps pick up a piece for someone special
At our upstairs gallery we currently have Stacey Moore exhibiting some of her works from her Joy Collection. If you are passing by come up and see these colourful acrylics and what else we offer at WSA.
Our Vision - Fostering creativity and growth of visual arts
Supporting local artists with learning facilities and providing resources and exhibition opportunities. Waikato Society of Arts is a not-for-profit organisation dedicated to serving the art of the visual artist and art lovers at every stage of their development. WSA works to enrich the community by supporting growth and development of the visual arts through classes, exhibitions, forums and fellowship. WSA holds several exhibitions each year and we are especially proud of hosting the National Youth Art Award and the New Zealand Painting and Printmaking Award, both attracting entries from all over Aotearoa.
Become a
WSA Member

today and enjoy a range of benefits.

Includes $40 off all art classes