Waiprint 2023
blue Gallery, 3 Anzac Parade, Hamilton.
Exhibition: 23 September through 14 October, Wednesday – Saturday, 11.30-3.00
Closing party: Sunday, 15 October, 1.30-3.00
WAIPRINT is an annual exhibition of works by Waikato Society of Arts printmakers. WAIPRINT 2023 marks our first time in blue, WSA's new gallery at 3 Anzac Parade.
This year's guest artist is Marty Vreede, printmaker, typographer and award-winning educator from Whanganui (and also, originally, Hamilton). His part of the exhibition – Type Scape: A River Conversation – shows the development of 'Te Awa Reo', a font design informed by the distinctive landscape of the Whanganui region. In Type Scape he will exhibit woodcuts, drawings, and the work leading to a font design that marks his response to the conversation between Te Awa Tupu o Whanganui me Papatuanuku.
ART SCHOOL:  
School holiday programme starts Monday, 25 September.
Enrol online or text
021-0396166. 
5-12 year olds, exciting daily activities.
$35/day 9am-12pm or
$150 for 5 sessions.
Term 4 classes are now on our website available for enrolments. Spaces are filling quick so don't miss out.
Term 4 will run from 9 October, 2023 for 8 weeks. *Some classes start slightly later than this date.
Our art classes have
low student to tutor ratios
so these fill up quickly.  Our experienced tutors have quality lessons for all ages and skill levels at the WSA.
We now have Afterpay available. You can pay class fees, membership fees and more, over 4 payments, interest free. When you 'view cart' at checkout, click on the afterpay option.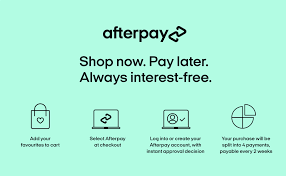 Saturday Office Hours:
9.30am-11.30am (These can vary so please call ahead first if you are making a special trip)
Exhibition Opportunities
We now have several spaces where our members, students and tutors have opportunities to exhibit their own work apart from our Student Gallery, please enquire at the office if you would like to know more.
Don't forget to follow us on instagram for updates on blue gallery and everything else we have going on at WSA.
https://www.instagram.com/artwaikato/
https://www.instagram.com/bluegallerynz/
Chace and his team at Mavis and co. Rototuna, have  kindly let us hang exhibitions from our WSA members and students. On display now is an exhibition from Li-Swan Lim. Make sure to see this and perhaps pick up a piece for someone special.
Our Vision - Fostering creativity and growth of visual arts
Supporting local artists with learning facilities and providing resources and exhibition opportunities. Waikato Society of Arts is a not-for-profit organisation dedicated to serving the art of the visual artist and art lovers at every stage of their development. WSA works to enrich the community by supporting growth and development of the visual arts through classes, exhibitions, forums and fellowship. WSA holds several exhibitions each year and we are especially proud of hosting the National Youth Art Award and the New Zealand Painting and Printmaking Award, both attracting entries from all over Aotearoa.
Become a
WSA Member

today and enjoy a range of benefits.

Includes $40 off all art classes